---
How to play DivX (MPEG4) Files
---
1) Download and install the DivX player and CODEC
Go here for the absolute latest DivX Player and CODEC for Windows.
Select the free version WITHOUT Adware.
Click the download button.
Save it to disk and then execute the install program.


3.0 MB
---- OR ----
Go here to download the copy from my server (may not be latest).
Save it to disk and then execute the install program.
DivX502Bundle.exe
3.0 MB
If you have a slow Internet connection, make sure you have the player installed OK
before you waste time downloading the rather large DivX files.
You can download the short version of the BIGGG coil to test it.
Use this to make sure the DivX player is working.
biggg_short.avi
1.5 MB (0:55)
---

2) Download the DivX files to your hard drive

For Windows 98SE and Internet Explorer 6.0;
RIGHT click the URL, select "Save target As...", and pick your folder.
---

3) Play the DivX files

If installed correctly, the DivX player should be visible as an icon on your desktop.


Activate the DivX player with a click or 2.
This is what it should look like.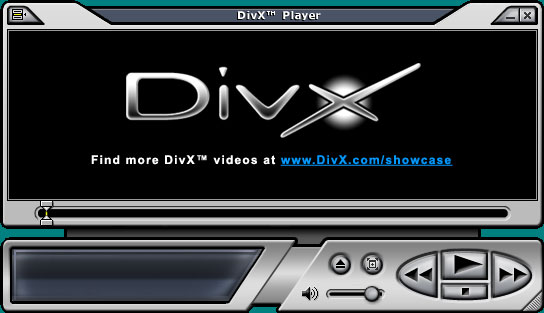 Click on the upper left thingy of the player, options, then set playback quality to maximum (assuming your CPU is fast).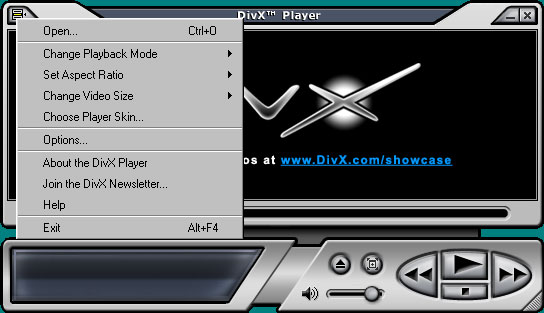 To play a file from the player, click the upper left thingy, select open, and then select the file.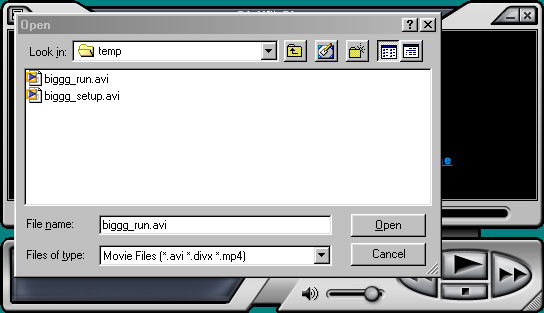 Grab the lower right corner to grow the screen.
Now sit back and watch the show.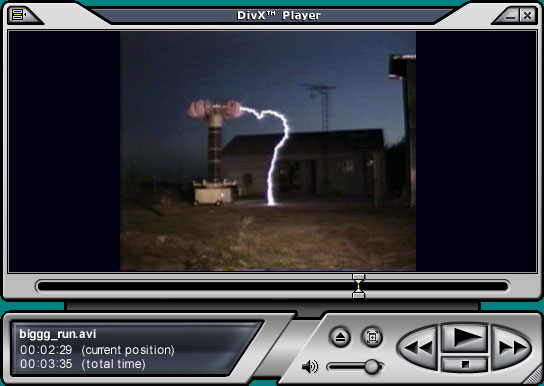 ---

Additional notes

Most of my testing has been done with Windows 98SE and Internet Explorer 6.0.
I have had some issues with Netscape, so try IE if you are having problems and using Netscape.

Once installed, the CODEC can be used by other media player programs.
Windows Media Player, WinDVD, PowerDVD, etc, should be able to play the files.

The CODEC quality for these players can be adjusted by going to;
Start->Programs->DivX Codec->Decoder Configuration
and making your adjustments.
---
---